Wurlitzer began life back in the mid 1800's when Rudolph Wurlitzer founded the company in 1856, originally importing musical instruments from his native home of Saxony.
Wurlitzer built some of the world's finest cinema organs in the 1920's and. Their famous manufacturing plant in North Tonawanda (near buffalo – New York state) was acquired in 1908 where they began to produce the " Wurlitzer" cinema organs. They continued to dominate the market until the introduction of the talking movie and were well placed to capture the emerging new jukebox market
In 1933 a chance meeting between Homer C. Capehart and Farny Wurlitzer changed the production of the manufacturing plant. Capehart persuaded Wurlitzer that the jukebox had incredible potential and that production should begin immediately. Capehart promised to sell 25,000 units by 1936. Sales wildly exceeded their expectations and in that year alone they sold 44,000.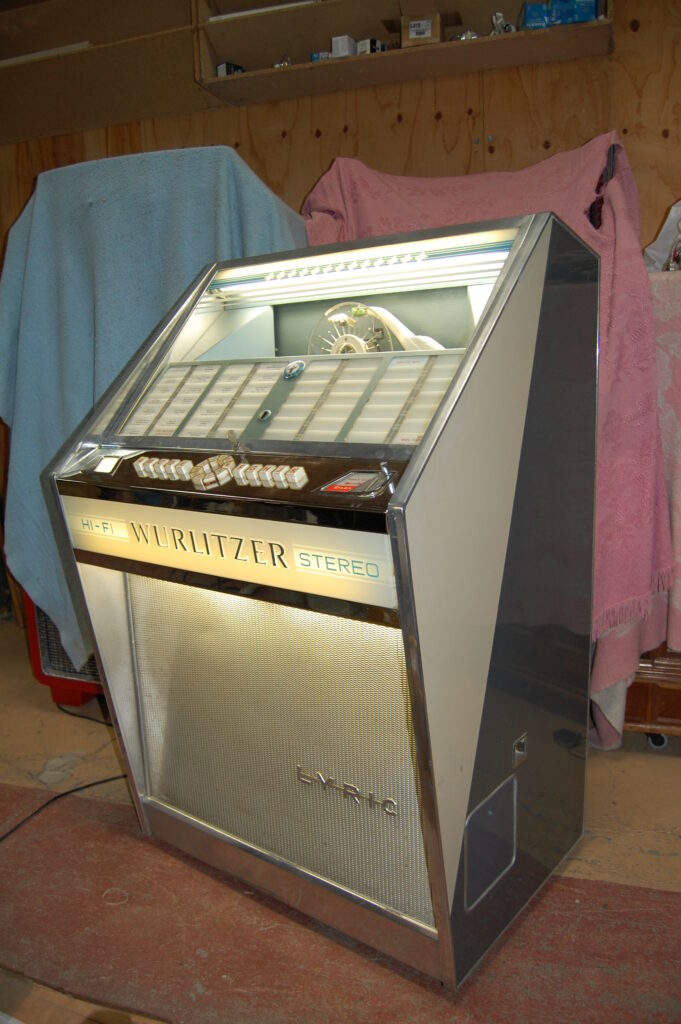 In the late 1930's Wurlitzer employed a designer called Paul Fuller. His innovative use of materials and styling brought to the company, moving coloured lights, bubble tubes, plastic panels, polarising units, along with fine art deco nickel work.
At the end of the war Wurlitzer produced probably the most famous design, Paul Fuller's Model 1015 jukebox (1946-7) it took the world by storm, spreading with the GIs, Willys jeeps and Coke Cola. The 1015 had 8 bubble tubes, changing lights and an illuminated domed top, which today is most peoples impression of a jukebox.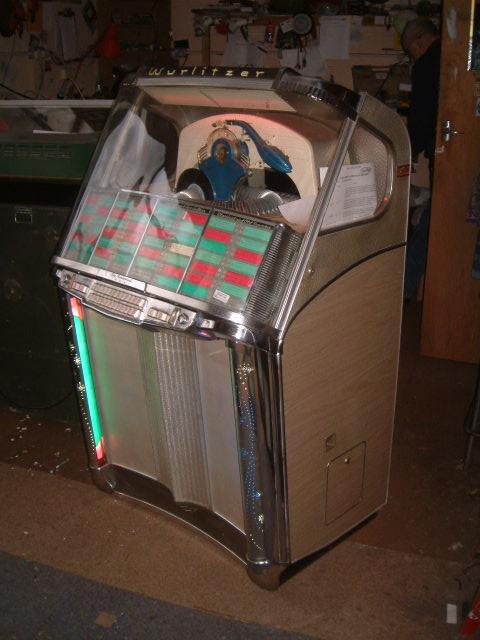 In the 1950's Wurlitzer started producing simple lift arm mechanisms and uncluttered jukebox cabinets.
By the 1960's the flat deck mechanism found in all Wurlitzer jukeboxes was so simple that, with very little modification, the mechanical design is still in use today playing CDs but with microprocessor technology and powerful solid state amplifiers.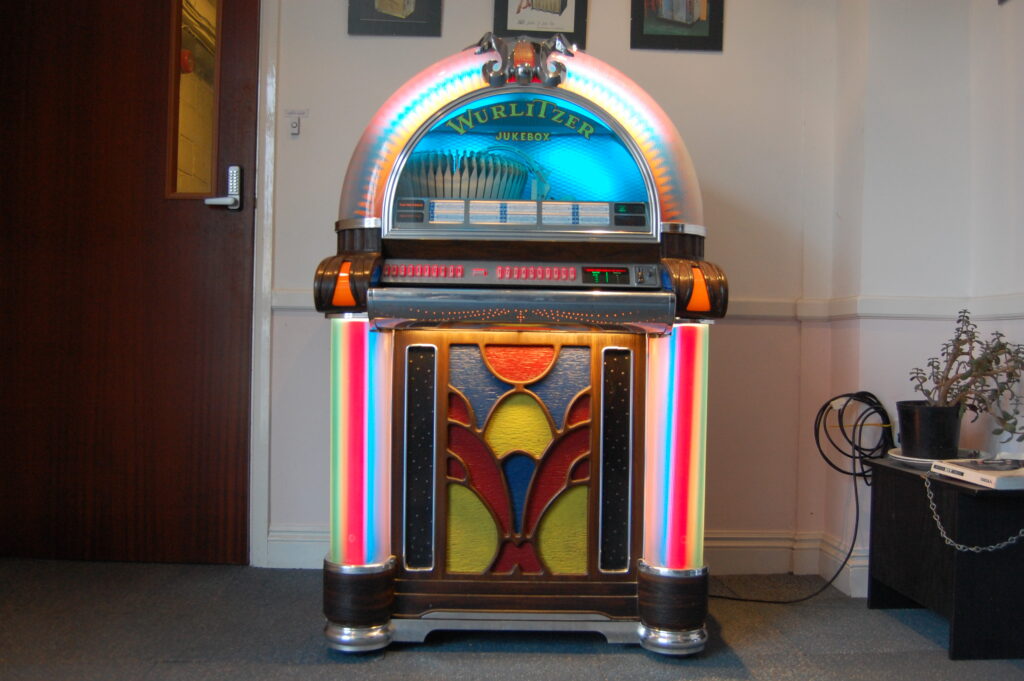 In recent years, Wurlitzer has become extremely successful, especially with the manufacture of a completely new 1015 One More Time jukebox
In the 1950's Wurlitzer founded a factory in the reconstruction of Germany and by the 1960's all production was switched to Europe, with the closure of the North Tonawanda plant in the early 1970's.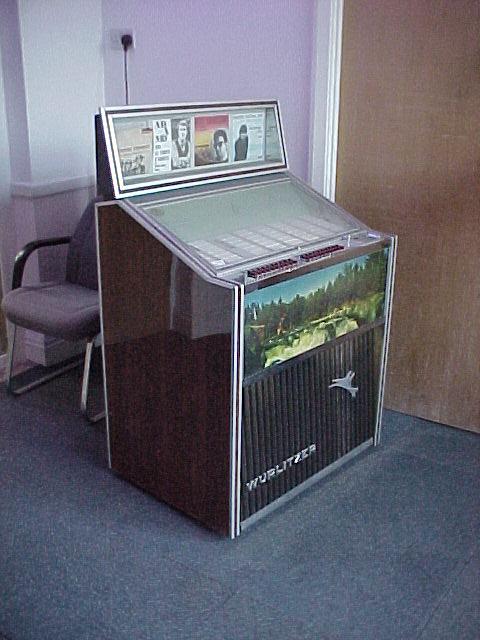 In recent years Wurlitzer has produced a complete range of up to date 1015 jukeboxes, playing vinyl 45s, CD and now MP3 for home use.